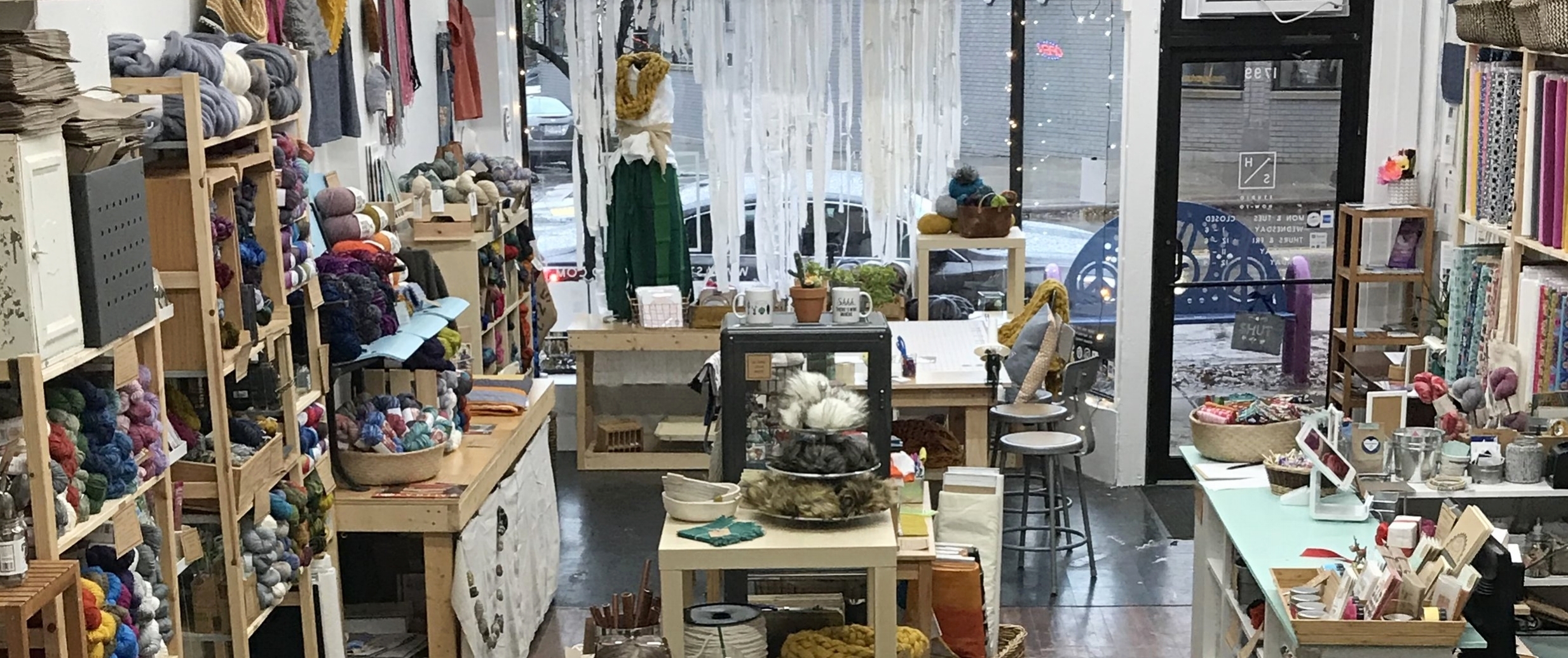 Here at Studio How-To we love making things by hand and we love using quality tools and supplies. We work with our favorite hand craft supplies, including designer yarns, fabrics, tools, and things we find fun.
Why is handcraft so important to us? Because making things by hand helps you relax, focus, solve problems in new ways, exercises your fine motor skills, connects you with something tangible, and can give you a keen sense of accomplishment. It also gives you a greater appreciation for how the things around you are made, and lets you really marvel at all the amazing things people make by hand. Plus it's fun to impress friends and acquaintances when you tell them you actually made that fabulous accessory they are admiring.
Most of our workshops are designed for beginners or intermediate makers. We teach traditional techniques with a modern update, new techniques, and everything in between, in a simple to follow way that helps you feel at ease if it's your first class, and allows plenty of chatting with your friends if you have a little experience. Our goal is to give you a relaxing retreat where you can slow down, connect with like-minded people, learn a few new skills, create something beautiful from start to finish (to take home and enjoy/show-off), and escape from your daily grind.
I founded Studio How-To in 2017, after making things, creating, and teaching friends and family for over 30 years.
I am a maker, teacher, wife, and mother.
My mission is to share the joy of making things with people who are tired of being stressed and lacking a tangible way to get away from their daily grind.